Full Length Umbrella - Barbican Yellow / Navy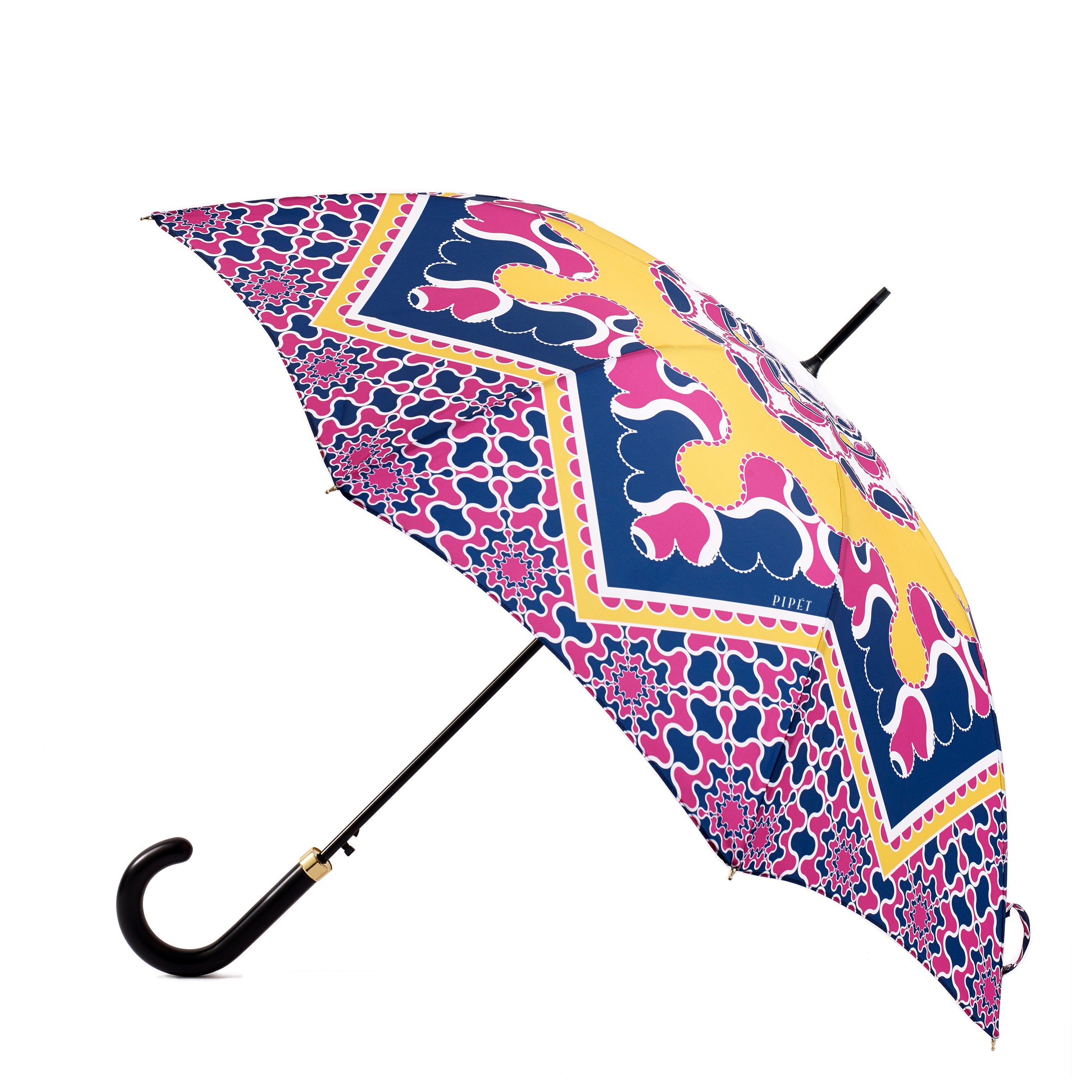 Heritage and tradition
Every PIPÉT umbrella is printed and traditionally manufactured in London by a family run business with outstanding heritage. Located in East London, their skill in making umbrellas was first established over two centuries ago.
Working with modern print technologies, our full-length Umbrella combines PIPÉT's statement designs and our dedication to heritage manufacturing skill to create a product of unique and highly sought-after quality.
Product Information
The PIPÉT umbrella is finished with a neat, full turn hem using traditional methods now lost in todays mass produced umbrellas. Its strong metal frame is equipped with an automatic-opening mechanism, producing a gentle pump ushering the canopy open and closed. At just over 1m wide, it provides extensive cover from the rain to keep you nice and dry, whilst remaining lightweight for easy carrying.
Available in 3 eye-catching colours, our new 'Barbican' umbrellas are beautifully hand finished with gold colour tips and a smooth black maple wooden crook handle.
100% Polyester Canopy
24" Length
Automatic opening
Delivery Information
Item: Currently Out of Stock

Free Standard UK Delivery