Halles iPad Sleeve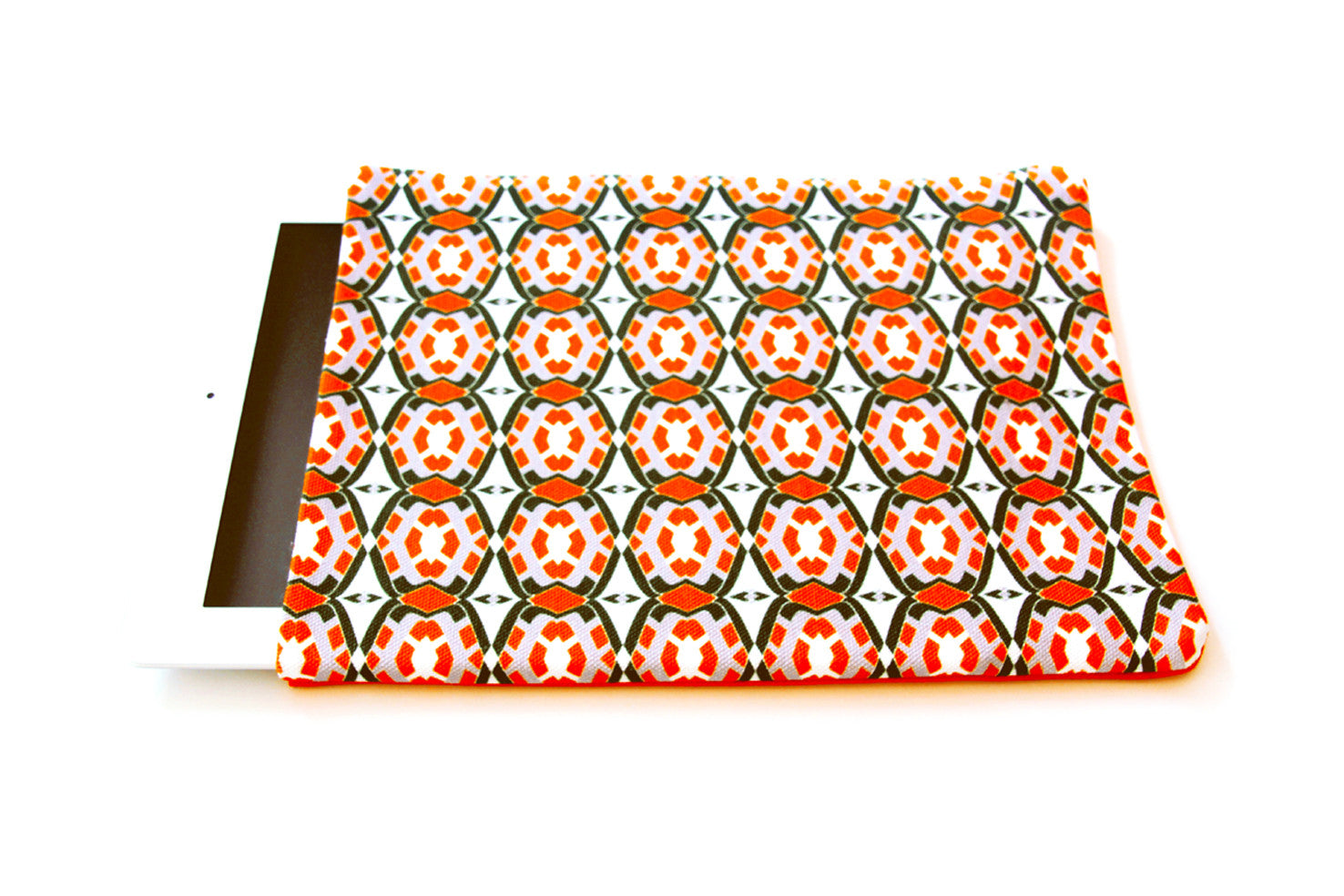 Simple and effective, this sleeve acts as a perfect accessory to your Apple iPad. With a simple open construction at one end, your device slides in comfortably, making it extremely slim and easy to use and carry.
Product Information
The sleeve shown features one of the key designs from the Halles print collection, and is teamed with complimenting sturdy orange cotton cloth on the reverse. The sleeve is lightly padded, offering extra protection to your device. Lined with a durable heavy weight natural calico, and finished with the woven brand care label stitched inside. This item is a bright fluorescent orange.
100% Cotton

Size: One (iPad dimensions: 24.12cm H x 18.57cm W x 0.94cm D)

Colour: Orange / Khaki

Handmade and Printed in England.
Delivery Information
Item: Out of stock

Standard UK delivery

 within 2-3 days is £5.00. Free on all orders over £85.00.

See our full 

T&C's