Promenade Slim Long Scarf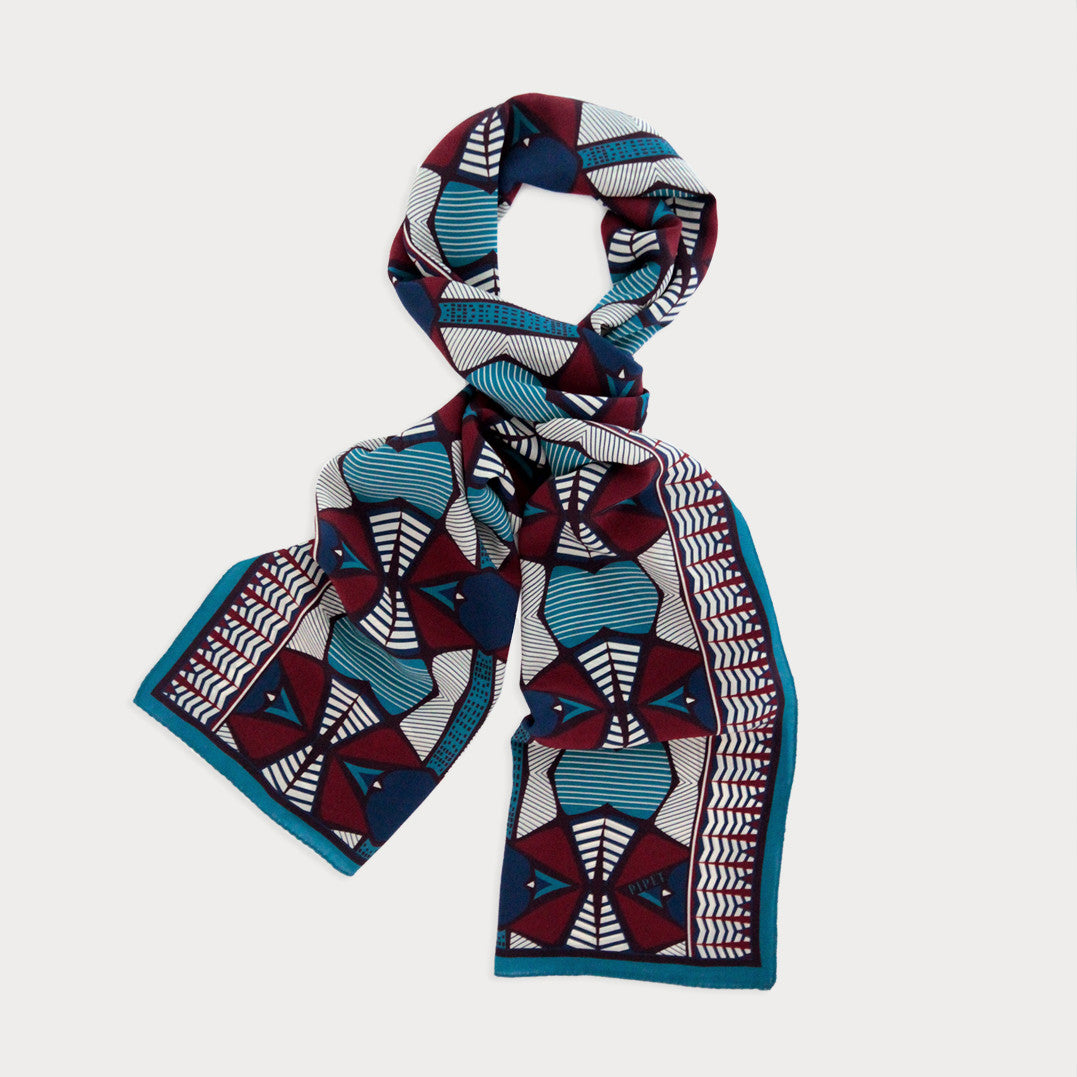 Design Detail
Named after The Rhine Promenade (the vehicle-free sidewalk on the east bank of the Rhine) the Promenade slim long scarf is a two-dimensional abstract interpretation of the magnificent view beneath Dusseldorf's Rhineturm. Taking only the essential forms that mark the land, this scarf is a frenzy of linear elements that depict the city's urban sanctuary of a well-devised public space.
As the city's path integrates with the surrounding buildings, so does the central print that runs the full length of the scarf. Flanked with chevrons, soft cornered triangles represent the grassy public allotments, whilst minute scattered cuboids and narrow scored lines mark the man-made curtain of window panes that surrounds the park. Deep damson sets off the rich wine and blues within the print, teamed perfectly with a classic Ivory and surrounding teal blue border.
Product Information
Handmade and printed in England. The Promenade slim long scarf features the signature logo within the design, is finished with a beautiful zig zag edge stitch detail, and is completed with the brand woven care label hand stitched at hem. Specialist dry clean only.
This item comes beautifully presented in our black and gold branded gift box.
Delivery Information
Item: out of stock

Free standard UK delivery within 2-3 days

See our full 

T&C's