Mesmer 90cm Square Scarf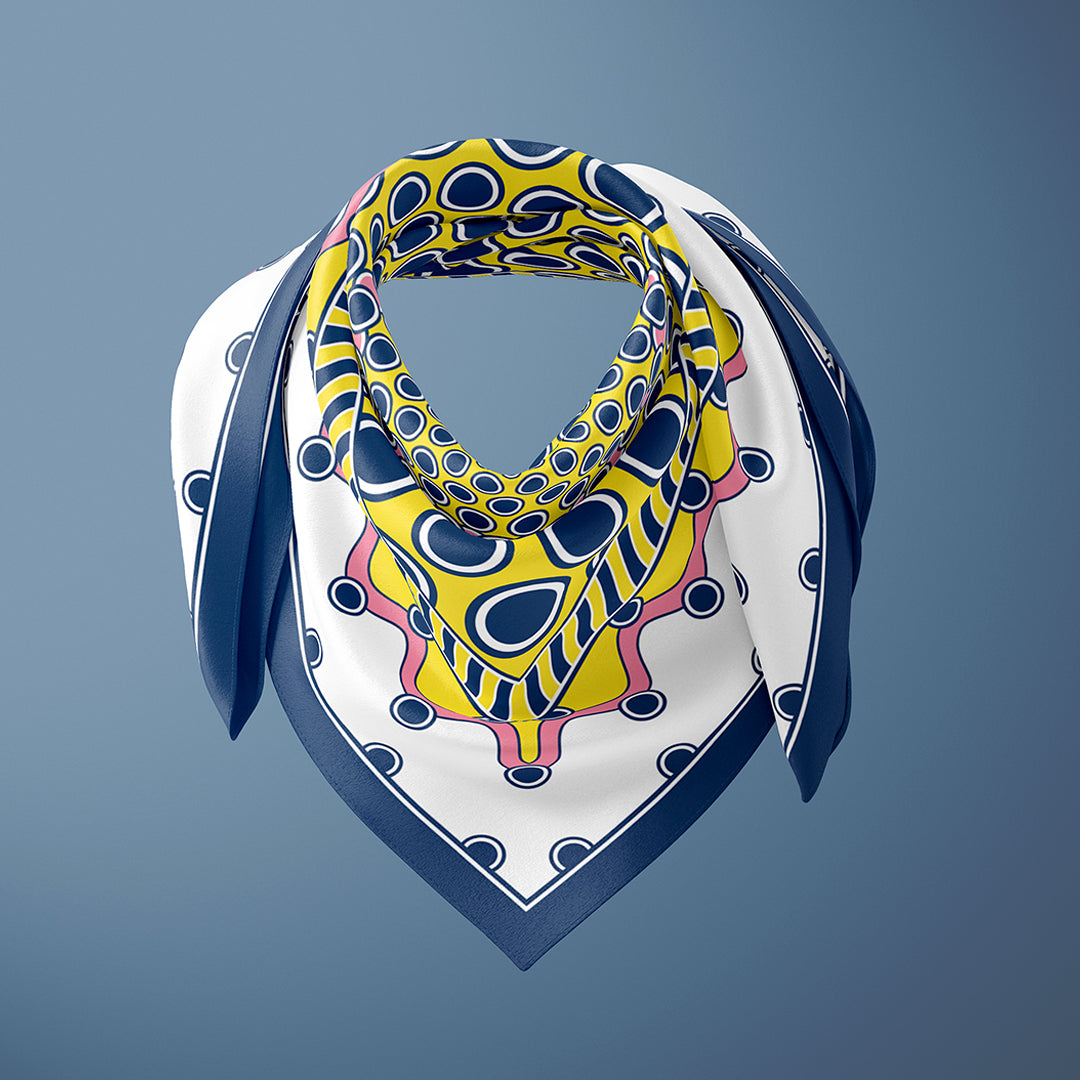 Style tip: Tie in a loose western style drape around the neck to show the full splendour of the design. Alternatively pleat into small folds and tie neatly for a more formal option.
Design Detail
The Mesmer square scarf refers to the hypnotic visual effect created by the concentrically arranged spot motifs. Similar to Gestalt theory and laws of grouping, we see a new element of 'organised disorder' introduced as the motifs shift out of alignment, creating the visually 'mesmerising' effect.
The lively expanse of the dark blue spot motifs are contained within by a bold striped border, all framed by a blush pink wave and polka dot surround.
Product Information
Handmade and printed in England, the Mesmer square scarf features the signature logo within the design, is finished with a beautiful zig zag edge stitch detail, and is completed with the brand woven care label hand stitched at hem. Specialist dry clean only.
This item comes beautifully presented in our black and gold branded gift box.
Delivery Information
Item: Last remaining pieces

£6.50 UK Postage. Free Standard UK Delivery over £95

See our full 

T&C's
Main image for representation only. Item has zig zag hem stitch.