Perls 90cm Square Scarf - Blush Pink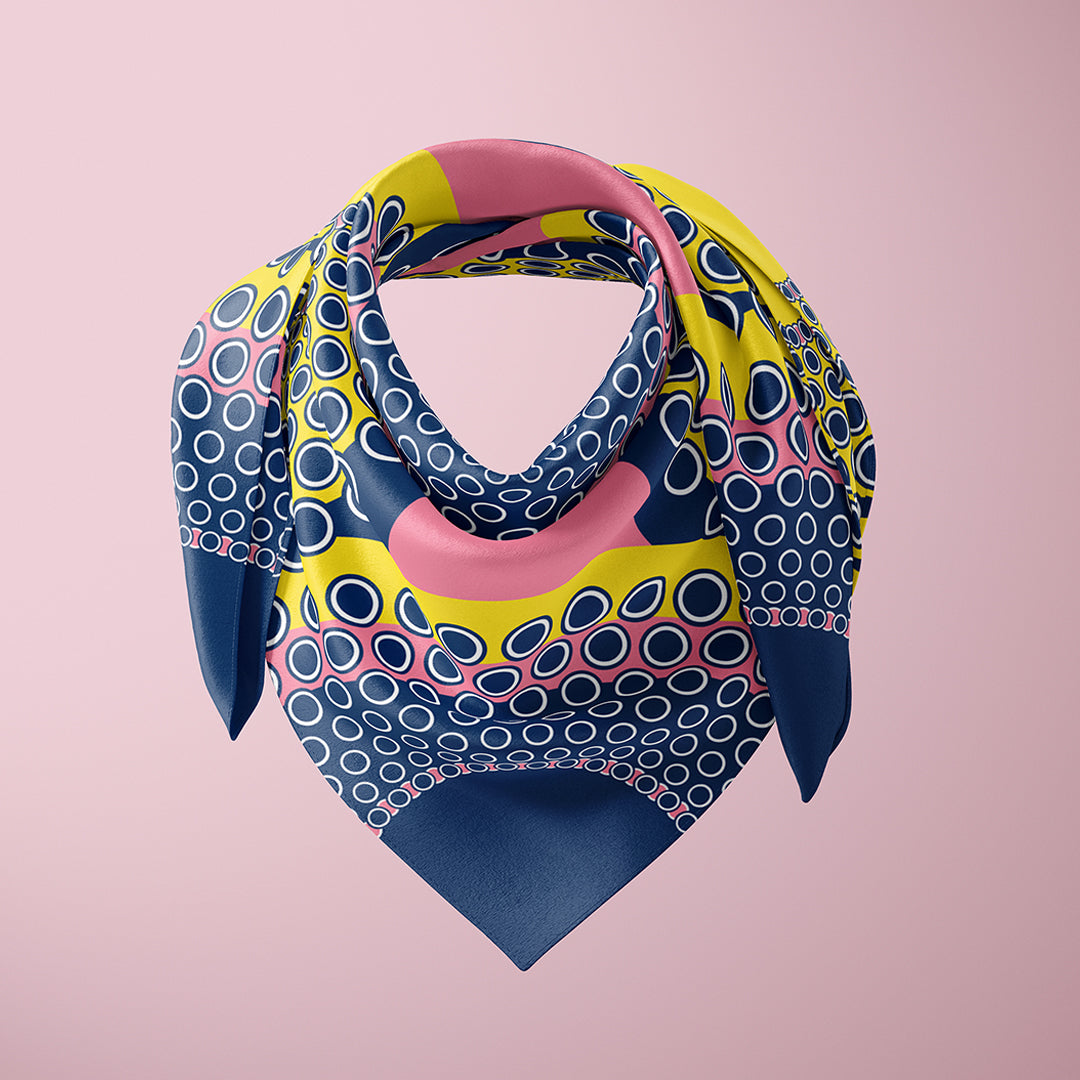 Style tip: Tie in a loose western style drape around the neck to show the full splendour of the design. Alternatively pleat into small folds and tie neatly for a more formal option.
Design Detail
The Perls square scarf is named after the psychologists Laura and Fritz (Fredrich) Perls. It contemplates the visual perception of Gestalt theory and its 'laws of grouping' whereby the viewer interprets the sum of the parts to make the whole image.
Perceptually grouped the individual blue and white spots form the larger concentric circular motifs of the scarf. Solid yellow and dark blue shapes create interplay with the blush pink ground, causing the eye to create the graphic overlapping within the design.
Product Information
Handmade and printed in England, the Perls square scarf features the signature logo within the design, is finished with a beautiful zig zag edge stitch detail, and is completed with the brand woven care label hand stitched at hem. Specialist dry clean only.
This item comes beautifully presented in our black and gold branded gift box.
Delivery Information
Item: In stock

Free Standard UK Delivery

See our full 

T&C's
Main image for representation only. Item has zig zag hem stitch.