Good Day - Key Fob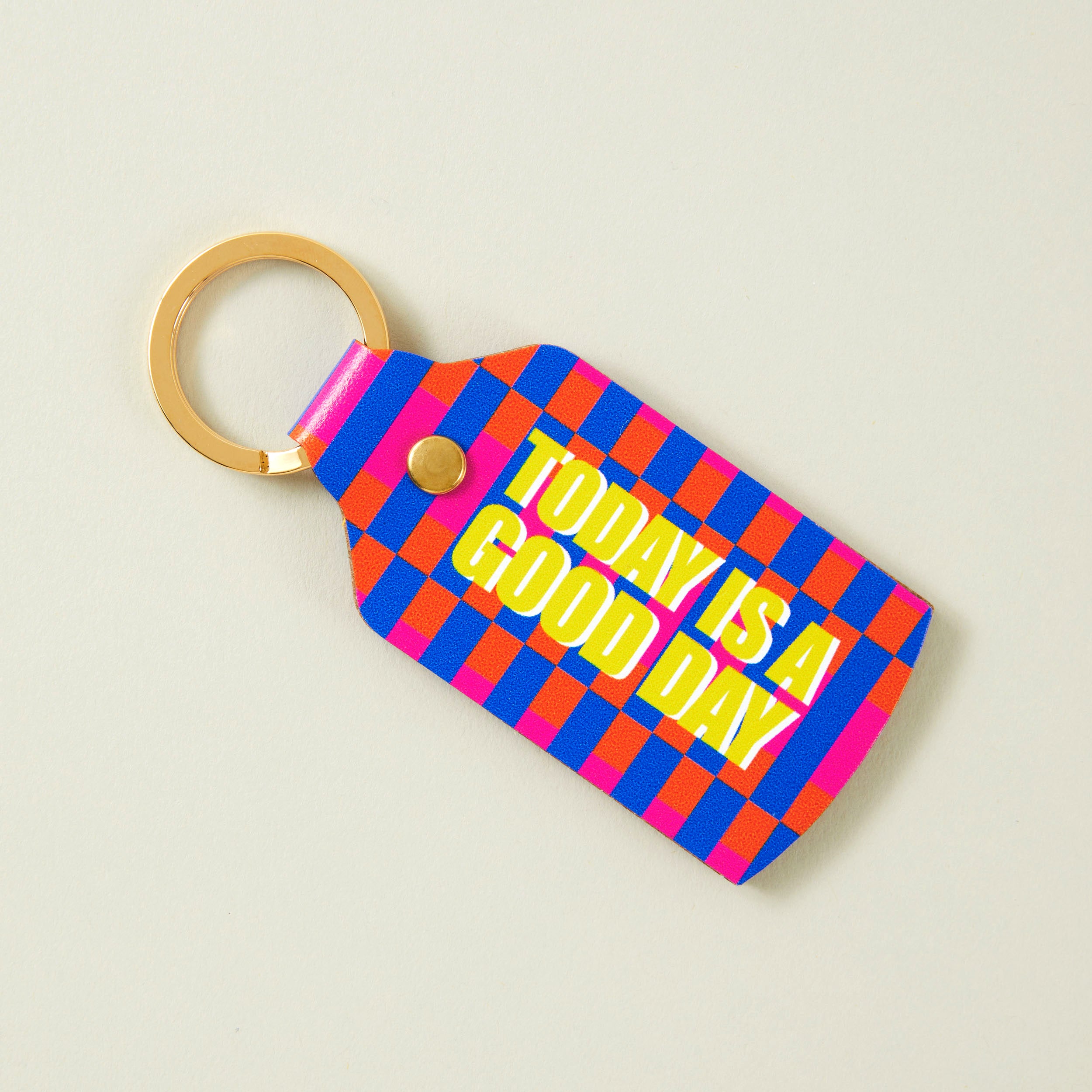 Design Detail
The 'Good Day' Key Fob is a shout-out to all those who've set out to explore their own creative endeavours. A token of positivity, we love it as a prompt to acknowledge the days achievements - no matter how small! Remember, Today IS a good day, because you're doing what you love and living your best life.
Part of the 'Dream No Small Dreams' collection, the colourful geometric pattern is inspired by the architectural designs we created for London's iconic Oxo Tower Wharf.
Product Information
Our printed leather Key Fobs are made by a small family-run business based in the old shoe-making town of Maybole, in Ayrshire, Scotland.
Featuring an original Pipét design, the 'Good Day' Key Fob is Printed onto the highest quality recycled leather. Made in the UK, each item is printed, cut and fixed in Scotland using hardware that is made in England.
The process of making recycled leather is similar to the paper-making process. Recycled Leather is made using old leather scraps that are shredded and combined with organic latex to produce a material that is perfect for printing onto.
Size:

40x98x4mm

Made in the UK from Recycled Leather
Recycled Leather origin: Germany
Brand logo printed on reverse
 Delivery Information 
Item: Currently out of stock 
Free UK Delivery on orders over £95.
See our full T&C's